Capes Ph.D. fellow at the Institut de Recherches Interdisciplinaires et de Développements en Intelligence Artificielle (IRIDIA) - ULB
Welcome!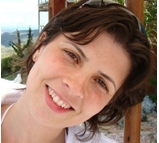 I'm a Ph.D. student at CoDE-Iridia since Dec.08, under the supervision of professor Marco Dorigo and professor Thomas Stützle.






Research Interests
At the moment, my doctoral studies are in the field of discrete optimization problems that arise in the real-world. In particular those that are definitely more complex than what has been already studied in the literature so far. Two main features of such problems can be singled out: I) the problem data changes in real time, II) the problem is characterized by multiple and possibly conflicting objectives.